Anyone who says they have only one life to live must not know how to read a book.
-- Author Unknown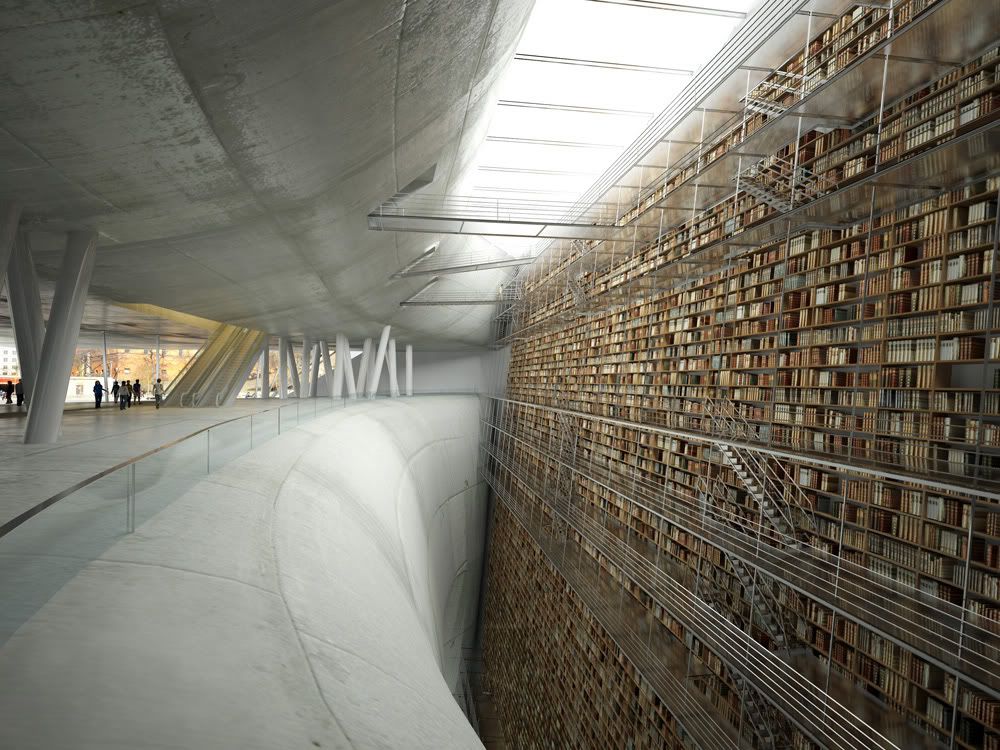 (via
CGSociety
)
Some thoughts on reading:
1.
Another and Another Before That: Some Thoughts on Reading by Carl Phillips
"If it is true that what we read helps shape us, just as true is that our choices in reading are the result of our sensibility—teachers aside, who we are is a major force in shaping a personal canon. "
2.
Some Thoughts on Reading by Derek Brown
"Many of us have been through many books. But many of those books have never been through us. That is because we rush through them and never take time to write down our thoughts, to make notes, and to make the book our own."
3.
What Do You Love Most About Reading?
"For me reading is a way to escape...Sometimes I just want to think about someone other than myself and books allow me this power."
4.
Nancy Pearl's Revised 'Rule of 50'
"On the spur of the moment, with no particular psychological or literary theory in mind to justify it, I developed my Rule of 50: Give a book 50 pages. When you get to the bottom of Page 50, ask yourself if you're really liking the book. If you are, of course, then great, keep on reading. But if you're not, then put it down and look for another..."
5.
Rural Teens on the Role of Reading in Their Lives
"Well, reading before was transferring information from a page to your brain and holding it there. Now I think reading is more about the feeling. It's more about...being involved in the reading and not just reading it for a book. You're reading it and you want to be involved and you know you're getting your imagination going and you're reading because you like to and you're reading because you enjoy it. "